Discover the Volunteer Tradition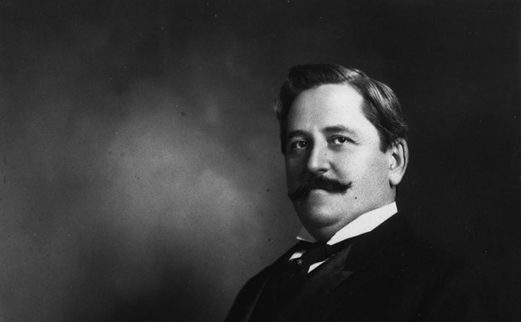 Featured Article
Volopedia is a user-friendly portal to biographical and topical summaries on university history and traditions.
Wherever possible, we are adding images and other digitized resources to encyclopedia entries. Volopedia users can quickly find topics of interest through keyword searches, alphabetical browsing, and date-range queries.
Our online encyclopedia is the authoritative source for information on UT, from the founding of Blount College in 1794 to present-day university activities. It compiles the best and most current scholarship that exists on university topics—knowledge not easily found in other resources. This comprehensive panorama of UT history was initiated by Associate Vice Chancellor Emerita Betsey B. Creekmore, who assembled the original 5,000 entries. She brought the project to Newfound Press, the UT Libraries' digital imprint, and Volopedia slowly began to take shape.
By design, Volopedia will always be a work in progress. New topical and biographical entries will be published regularly and vigorously fact-checked by library staff and faculty. Even after publication, the life cycle of an entry continues. Individual entries, and sometimes whole sections, will be periodically revisited and revised. Entries may be adjusted for style or factual errors, or they may be entirely rewritten based on new information or evolution of the topic. Ongoing development of the website will include both visual and functional enhancements. Our goal for Volopedia is that it offers an enjoyable and rewarding research experience for many years to come.
Let us hear from you! Volopedia readers are invited to submit comments, suggestions, and links or citations to additional resources. To report factual errors or alert us when new information becomes available, email the University Archives at archives@utk.edu.